Science at Grendon Underwood School
Intent: 
At Grendon Underwood, science should be fully inclusive to every child. Our aims are to fulfill the requirements of the National Curriculum for science by providing a broad, balanced and progressive curriculum. We want the children to develop a love of science where they question everything and develop a natural curiosity about the world in which we live in. Furthermore, we want to inspire in pupils a curiosity and fascination about the natural world and develop a respect and passion for the environment that will remain with them for the rest of their lives. 
'To raise new questions, new possibilities, to regard old problems from a new angle, requires creative imagination and marks a real advance in science.' (Albert Einstein) 
Our collaboratively written vision for Science:
At Grendon Underwood school our vision is to deliver a Science curriculum which enables them to explore and discover the world around them whilst igniting curiosity. We want our children to have some autonomy over their learning and question as to where this learning could lead. Through the Science curriculum in our school we aim to develop stimulating and challenging learning experiences that help the children secure and extend their scientific knowledge and vocabulary. 
We value the need for the children to learn about Science linked to everyday experiences and to understand that Science has changed our lives and is vital to the world's future prosperity. Therefore, all pupils will be taught essential aspects of the knowledge, methods, processes and uses of Science. 
We want our children to experience an exciting, practical and well balanced curriculum in order for them to develop into confident, curious, life-long learners who will engage with the world around them.
Special Educational Needs Disability (SEND) / Pupil Premium / Higher Attainers
All children will have Quality First Teaching. Any children with identified SEND or in receipt of pupil premium funding may have work additional to and different from their peers in order to access the curriculum dependent upon their needs. As well as this, our school offers a demanding and varied curriculum, providing children with a range of opportunities in order for them to reach their full potential and consistently achieve highly from their starting points. 
Implementation: 
At Grendon Underwood we follow the schemes of work using the Cornerstones curriculum. Together teachers and the DH have mapped out the curriculum design. The Science subject leader is responsible for monitoring the delivery of the curriculum and ensuring coverage and progression is correct. Teachers are supported with planning ideas and take the objectives straight from the DFE Science programme of study. Science is taught as a weekly lesson. We ensure that teachers have the same expectations during Science lessons that they would have when teaching any other lesson and that any mathematical task (such as measuring or drawing graphs) is pitched at an age-appropriate level to ensure sufficient challenge. 
At Grendon Underwood we have high standards of teaching and learning. Combined with implementing a curriculum that is progressive we aim to have fun and engaging lessons where the children develop a passion and positive attitude to science learning. We have a high expectation that all of our children are capable of achieving high standards in science. 
Teachers plan using the Cornerstones lesson plans. The lesson plans are detailed giving the programme of study, learning intentions. Teachers are able to adapt lessons and add in anything extra they would like to do in any given unit of work. There is a coverage document to make sure that all skills are taught and where they are not the co-ordinator will assign them. To ensure that the working scientifically objectives are covered – teachers will choose one per half term as extra and either incorporate it into the lesson or do a stand alone one. 
We want to develop the children as thinkers. We want them to question and offer ideas about what they think. We want the children to think scientifically and then back up their idea with evidence or a plausible scientific idea. Each class will have a 'Big Ideas Book' where there will be weekly documentation demonstrating these skills. Curiosity cubes are being trailed in two classes and we want to have these across the school once evidence has been gathered. 
Science assessment is based on the teacher's assessment of children. The children are part of the process by using a RAG system at the beginning and end of a unit. The teachers has the overall responsibility to assess the children at below ARE, expected ARE and above ARE. These are then sent to the Science coordinator for analysis. 
Science provides excellent opportunities to enhance the learning of more able pupils through planning lines of enquiry, asking open ended problems, analysing results and drawing conclusions based on scientific findings. 
At Grendon Underwood School, we provide a variety of opportunities for science learning inside and outside the classroom. Learning outside of the classroom, especially in our "Forest School" setting, is an essential part to learning science. It is fundamental that children observe and immerse themselves in their local environment to apply their learning practically to real-life situations. 
We also believe it is important that the children are involved with enrichment activities. There will be visitors to school, trips and events that will link to science in order to broaden the children's knowledge and interest. There will also be an annual science fair which will engage parents and help them to promote science within the wider community. 
CPD will be offered to staff where needed, this may be a course to attend, an online CPD programme to take part in or the subject leader delivering training to the rest of the staff. 
Impact: 
We have been recognised for our achievements in Science teaching at Grendon Underwood School by being awarded the Primary Science Quality Mark – Bronze. 
Our science curriculum is high quality, well thought out and is planned to demonstrate progression. We focus on progression of knowledge and skills and discreet vocabulary progression also form part of the units of work. The impact of our Science curriculum is that the children understand the relevance of what they are learning in relation to real world concepts. 
Forest School and outdoor learning, from Nursery to Year 6, ensures that children have engagement with the local environment and first hand experience of the world around them. 
We measure the impact of our curriculum through the following methods: 
Summative assessment of pupils using ARE unit sheets

Interviewing the pupils about their learning (pupil voice) 

Moderation staff meetings where pupil's books are scrutinised and there is the opportunity for a dialogue between teachers to understand their class's work.

Formal reporting of standards at the end of each Key Stage 
The science subject leader will continually monitor the impact science teacher is having on the children's learning through book scrutinies to ensure the progress of knowledge and skills is being taught. 
Children will have high aspirations which will see them through to further education, work and a successful adult life.
Science Segments:
Please see the exciting science segments that have been sent home in the school newsletter, how many have you managed to do?
Science Segment – Dancing raisins
Science Segment Week 2 travelling water
Science Segment Week 3 Travelling water
Science Segment Week 4 Paper bridge
Science Segment Week 5 watch the water rise
Science Segment Week 6 – Floating oranges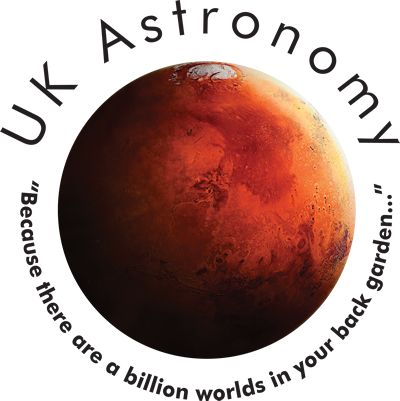 We were lucky enough to have a brilliant visit from UK Astronomy who gave an amazing space talk to all year groups and a brilliant talk to our parents in the evening showcasing some of the amazing equipment they use to see into the night sky.
Useful Links
https://www.twinkl.co.uk/resources/parents/free-resources-parents/science-free-resources-parents
https://www.stem.org.uk/resources/elibrary/resource/25821/parents-primary-science
https://wowscience.co.uk/
https://pstt.org.uk/resources/curriculum-materials/Science-Fun-at-Home