We believe that Grendon Underwood is at the right stage to start to consider academisation. Please read the documents below to gain a deeper understanding of the vision and values of Warriner Multi Academy Trust (MAT), how they align with us and the many benefits to our school community.
We welcome questions so please get in touch with Rachel Day our Chair of Governors, should you have any. rday@gucs.org.uk
Following on from the Parent Consultation, there is a period of 1 week to ask any remaining questions before it closes.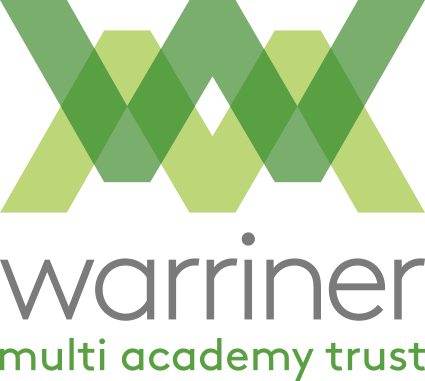 Click here to read Warriner MAT Vision Statement
Click here to read minutes of Governor vote to start process of academisation 14.9.22
Click here to read the letter sent to parents/carers on Monday 14.11.22
Click here to read questions from staff re: academisation
Click here to read Parent Consultation meeting on academisation Monday 12th December
FAQ
What is an academy? 
Academies are a group of publicly funded schools independent of the Local Authority who receive funding directly from Central Government. 
Why is it being considered? 
By academising now, we are able to take our time to ensure the MAT we choose is right for our school community, to ensure excellent outcomes for our children and long-term stability for the school in uncertain times. As a MAT, there will be greater opportunity to work more closely with a wider community of schools and the benefits of this are highlighted in the Government's White Paper "Educational Excellence Everywhere."
What are the advantages?
The Government is clear that the greater freedoms enjoyed by Academies are designed to allow schools to build on their individual strengths in response to the needs of their communities and we feel well placed to do so. Our staff will have opportunities to increase their subject expertise/further develop their leadership in their area of expertise. 
Moreover, we feel that the additional freedoms and flexibilities would enable the Governors to better secure the long term future of the school. 
What will change? 
With the day-to-day running of the school, nothing.